From living with wood fire, we respect the connection between people and people and people and nature.
We aim to develop our own culture.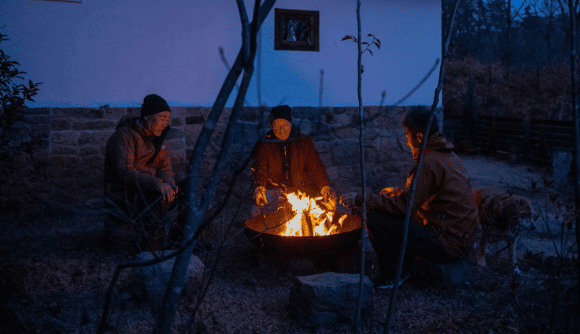 Snuggle up to a Wood Fire.
Over 36 years of mainly wood stoves, Fireside is proposing to use our time and space with fire without limiting the use of wood fire to simply heating. Firewood is a gift from nature. Firewood is a renewable energy created by the sun. Wood fire warms us without warming the earth. Wood fire is an igniting point where people with people and people and nature are connected. The enjoyment of wood fire becomes extraordinary. By creating a new way of relaxing, playing, gathering together, and the learning that wood fires bring to us, we want to return to a life of using "fire everyday" so there is wood fire in our daily lives. Wood fire always stirs up our curiosity, just as it did when humanity first had the courage to touch and use fire.

Company Information
Company Name
Fireside Company Ltd.
President
Paul Kastner
Main Office
497-871 Akaho Komagane-Shi, Nagano-ken 399-4117 Japan
Tel. +81 (0)265 82 4676
Tokyo Office
Moripark Outdoorvillage,610-4 Tanaka-cho,Akishima-shi,Tokyo-to 196-8533 Japan
Tel. +81 (0)42 519 6623
Established
August 8, 1987
for more information please contact us at: info@firesidestove.com

Fresh ideas
from
the Japan Central Highlands
Working from our new open flexible office
enviroment,
situated with panoramic views of the Japanese Alps,
we are constantly developing
innovative tools for natural wood fire living.
You are welcome to visit us whenever you are in
the area.
Where to buy
Our products are available
from our reliable dealers all over Japan.